We Must Keep Talking About Dementia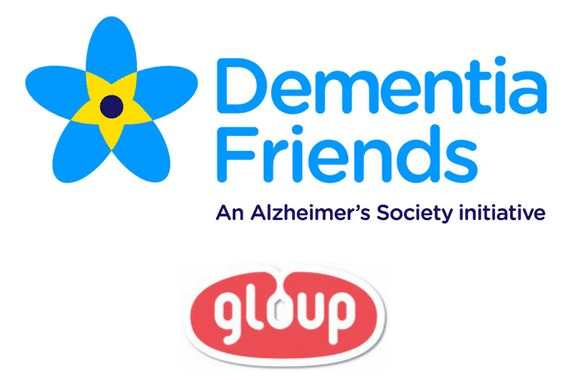 September marked the end of World Alzheimer's Month.  The aim was to raise awareness and challenge the stigma surrounding Alzheimer's and Dementia.
Dementia is a degenerative brain condition that affects over 50 million people internationally and which robs a person of their memory,competency, comprehension and behavioural awareness, usually slowly, over years, it is a sad condition to live with or to witness in a loved one, there are over 100 forms of dementia, the most common being Alzheimer's Disease at 50-60% of all dementia cases.
Dementia is now widely recognised as one of the most significant health crises of the 21st century. 2 in 3 people still think dementia is caused by normal ageing. It's a global crisis which requires a global solution, the ADI is campaigning to make dementia a global health priority.
What can you do locally to help a global problem?
In September we visited 'Dementia Friendly Congleton' which is a part of the Congleton Partnership,
Dementia Friendly Congleton is a dynamic forward facing project intended to enhance the understanding of the general public and encourage and support those living with dementia, their carers and their families.
It was great to see members of various professions and community groups coming together to improve the lives of people living with dementia. Listed below are just a few examples of the great work the group is involved in:
Dementia Friendly Business Awards
The group has been working with local businesses in Congleton to raise awareness of people living with Dementia. An assessment of the business is carried out and suggestions/improvements can be made to make businesses more accessible to people living with dementia.
Paul Brunton (Police Community Officer) recommended members to look at The Herbert Protocol. If someone living with Dementia goes missing the first hour can be vital in finding the person safe and well.
"The Herbert Protocol is a national scheme introduced by the police in partnership with other agencies which encourages carers to compile useful information which could be used in the event of a vulnerable person going missing.

Carers, family members and friends can complete in advance, a form recording all vital details, such as medication required, mobile numbers, places previously located, a photograph etc.  In the event of your family member or friend going missing, the form can be easily handed to the police to reduce the time taken in gathering this information."
Tap Your Phone to Get Them Home.
People living with dementia still want the freedom to go out, but as a carer, you can worry if they forget where they are or live.
The dementia buddy scheme was born to address this problem, small devices in the form of keyrings, badge, wrist band or bag tag can be worn. If you stay anyone looking lost or confused with one of these devices. You can simply use your smartphone to scan the tag and an emergency name and contact number with be displayed.
You can claim one free device per household in CW12.
These are 3 great ideas we can all be aware of that could assist someone living with dementia.
If you feel you can help people living with Dementia in Congleton please reach out to the group, all are welcome to attend.
Gloup and Dementia
Gloup is a swallowing gel with 100% natural ingredients, which is designed to make solid pills and unopened capsules easier to swallow. Dementia can cause particularly challenging issues around swallowing and chewing and can make it difficult to take oral medication.
Gloup is simple, safe and stress-free and can help encourage vulnerable groups to take medication as prescribed.