Gloup 75ml Tube
Gloup 75ml Tube
£6.99
Suitable for vegetarians.  Gluten free.
Once opened, lasts 60 days.
Ingredients:
Aqua, Carrageenan, Maltodextrine, Potassium Sorbate, Sucrose, Calcium Chloride, Citric Acid, Colouring, Flavour.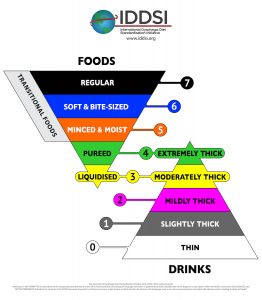 Gloup Original is IDDSI level 3 www.iddis.org
Additional information
| | |
| --- | --- |
| Flavour | Strawberry & Banana |
---
WATCH THE INSTRUCTIONAL VIDEO
---
Description
Gloup makes tablets, capsules and vitamins easier to swallow for everyone.
Gloup® is the first purpose designed medication lubricant that makes the intake of oral tablets and medication a more pleasant and safer experience for the patient.
Many patients have difficulty with, or simply don't like, swallowing their medications. As a result, they either avoid taking their medication, or alter the medication by crushing or splitting it, which can result in:
A change in therapeutic effect
Increased risk of side effects
When patients alter (crush or split) medication, they also often mix with substances such as yoghurt, fruit puree, jam, or thickened fluids. None of these substances have been designed for use with medications and can impact the efficacy, side effect profile and absorption of the drug.
Gloup can be used by anyone who struggles to swallow solid medicines, vitamins and/or nutritional supplements.
Gloup can be used in most circumstances and has no known interactions with existing medicines
Gloup does not contain gluten or gelatine and is free from allergens
Gloup is suitable for vegetarians
Gloup is not suitable for infants less than 2 years old
New Sugar Free version coming soon.
Gloup – Fantastic
Holly
When we came across your product at the Care Expo in Birmingham we were excited to see if it would help our residents.
We have trialled it on two residents who struggle to swallow their tablets and my Senior Carers report that it is fantastic. The residents swallowed their tablets straight away and both residents saved them 15-20 minutes each per medication round. When administering tablets for 21 people, saving this amount of time is wonderful, to enable all the residents to receive their medication in a timely manner.
We would definitely recommend this product!
Great product for all ages.
Angela Amison
This is a great product to aid dementia sufferers to take their medication. If they fail to swallow their tablets it causes great stress and puts them off taking any future tablets. This avoids this and makes the carers life so much easier.
Also great for swallowing prescription paracetamols which seem so much more difficult to swallow. My mother who is 80, found this no longer a problem when they were taken with gloup.
No more stuck tablets
Female/25/Gastroparesis
I have always struggled with tablets in any form, I find they get stuck on my tongue and the taste of them can be really awful.  I have tried Gloup and found that after a few goes I was able to swallow a tablet with no issue and also the taste of the gel was very pleasant, much nicer than the tablets.
Struggles to swallow all forms of tablets.  They tend to get stuck on the tongue.
Liked the taste of Gloup
After a couple of goes, managed to swallow the tablet with no issues.  Much easier than water.
Helpful product
Female/52/No Medical Issues
I wanted to try Gloup after hearing about it from a family friend who had been doing some work with people who have trouble taking tablets.  I found the gel had an unusual texture at first, but after using it a couple of times I found the process of swallowing a tablet became so much easier.
Has issues swallowing large tablets with water.
Could swallow these tablets much easier with Gloup.
Found the texture to be a bit unusual, but worth the trade-off of being able to swallow the tablets easier.