Gloup 150ml Tube
Gloup 150ml Tube
£8.99
Suitable for vegetarians.  Gluten free.
Once opened, lasts 60 days.
Ingredients:
Aqua, Carrageenan, Maltodextrine, Potassium Sorbate, Sucrose, Calcium Chloride, Citric Acid, Colouring, Flavour.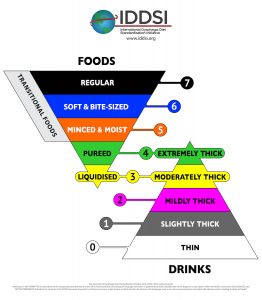 Gloup Original is IDDSI level 3 www.iddis.org
Additional information
| | |
| --- | --- |
| Flavour | Strawberry & Banana |
---
WATCH THE INSTRUCTIONAL VIDEO
---
Description
Gloup makes tablets, capsules and vitamins easier to swallow for everyone.
Gloup® is the first purpose designed medication lubricant that makes the intake of oral tablets and medication a more pleasant and safer experience for the patient.
Many patients have difficulty with, or simply don't like, swallowing their medications. As a result, they either avoid taking their medication, or alter the medication by crushing or splitting it, which can result in:
A change in therapeutic effect
Increased risk of side effects
When patients alter (crush or split) medication, they also often mix with substances such as yoghurt, fruit puree, jam, or thickened fluids. None of these substances have been designed for use with medications and can impact the efficacy, side effect profile and absorption of the drug.
Gloup can be used by anyone who struggles to swallow solid medicines, vitamins and/or nutritional supplements.
Gloup can be used in most circumstances and has no known interactions with existing medicines
Gloup does not contain gluten or gelatine and is free from allergens
Gloup is suitable for vegetarians
Gloup is not suitable for infants less than 2 years old
New Sugar Free version coming soon.
Made all the difference
Heritage Healthcare Gloucester
I just wanted to let you know what a difference it has made to a 94 year old client of ours.
She struggles with her daily tablets following a stroke a few years ago and often ends up coughing and spluttering.  She started trying Gloup a week ago and "thinks it's wonderful" I asked her what a difference it had made and she said "all the difference, I used to feel them stuck at the back of my throat and was worried I would choke, now they just go down"
I will also have no hesitation to suggest it to any others who struggle with swallowing their medication.
Heritage Healthcare Gloucester
Highly Recommended
Kathy
Gloup makes such a difference when trying to swallow tablets.  I have had two Spinal operations that left swallowing tablets a challenge, it took a while to get used to the tablets being coated as I usually move them around my mouth before being able to swallow and then they got stuck in my throat. Gloup has made such an amazing difference and it has a nice flavour, I highly recommend it!
Made life easier
Female/82/Parkinson's
I have to take a lot of tablets on a daily basis which is very time consuming and I regularly struggle with the larger tablets.  I find myself having to drink a lot of water during the multiple attempts to get some of them down.  I have tried Gloup and found it to be a real help.
Has a lot of tablets to swallow each morning (17).
With larger tablets has to drink a lot of water to be able to get them down.
With Gloup these tablets went down with one swallow.
Very beneficial for those with Parkinson's as would normally struggle.
Great product
Male/84/Misplaced Stomach/Diaphragm Issues
For a long time taking tablets has been a real problem for me, when taking them they can often go into my airway which is very uncomfortable and often quite scary.  I tried Gloup at a Q and A session put on by a friend of the family who works with the prodcut.  They let me try the product to see if it would help with the issues I have had.  I found it to be a real help and swallowed tablets there and then with no issues.
Due to misplacement of stomach, things are easily swallowed into airways.
Once instructed on how to use Gloup, the tablet went down the correct way with no issues.