PRICING AND GLOUP. REVEALED.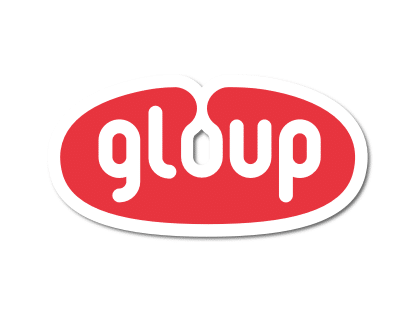 Gloup is available in a variety of formats
For bulk purchases, the pump format may be better suited for providers such as care homes or medical service providers. This is because the pump format provides a much quicker method of dispensing the liquid onto the spoon and in turn will save an organisation time and money in staff resource.
This cost saving is in addition to the time that will be saved in staff resource in reducing the anxiety and distress experienced by patients with Dysphagia as they attempt to take their medication.
Once opened, the large pump bottles can be used for 60 days, so they are ideal if you only have a small number of care patients that suffer with Dysphagia, but would like to benefit from the maximum time and cost saving of using the pump bottle.
For individuals and all other users, Gloup can be purchased in a handy tube format which is convenient for both at home and travel. Prices for each option are as follows:
Gloup 75ml Tube: £5.99
Gloup 150ml Tube: £7.99
Gloup 500ml Bottle: £18.99
Gloup Zero 75ml Tube: £5.99
Gloup Zero 150ml Tube: £7.99
Gloup Zero 500ml Bottle: £18.99
To find out more about the available formats of Gloup, and which may be best for you, click here: Gloup Web Shop